I don't know how else would I describe this feeling. It has always been my dream to win Volleyball tournament for Inter-PTJ. I put all my efforts to it since last year. I trained my teammate to make sure they can play well so that we can win the title. And we did. We won yesterday! Yay!

It was our faculty best achievement for this year after the other games made an early exit, except for Men's Volleyball team who made it to the final and became the 1st runner up. Good job guys!

Our team was predicted to claim the title. During our game, the other teams were looking, and tried their very best not to meet us at the very early stage. Kinda funny though. 3 years ago we started as nobody. Surprisingly we made to the semi with lots of unsatisfied voices. Yeah, we weren't good enough to be in the semi. We made it by luck.

But now things changed. We improved ourselves. We set target to win this year. Before the game ended, I told both of my housemates (who were also in the team) that I really wanted badly to win this as my birthday present, and finally my wish was granted. Not just simply winning, but winning while I was captaining the team. I couldn't be more happier than this.

Gosh, I love volleyball so much that I have created doubt in furthering my study somewhere else. I love my team, and I've already had my comfort in UPM Women's Volleyball team as well. As for the inter-varsity, we will be competing in University Malaysia Perlis this coming June. Hopefully we'll make it this year :)



After winning in the semi-final against Pusat Keselamatan Universiti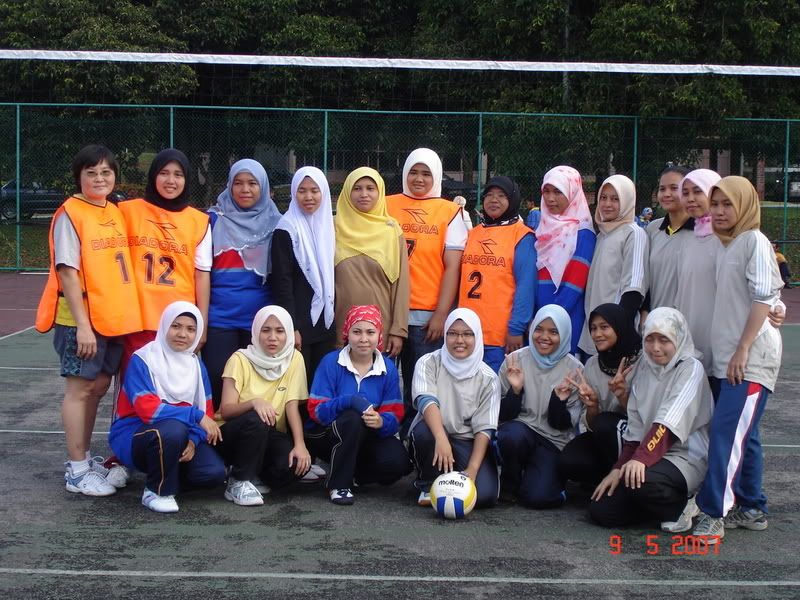 Before the final, together with the opponent (Fakulti Pendidikan)

The gay faces of the winners and supporters!
Special thanks to all of the players, for putting all of your efforts into this game, for sacrificing your precious weekends to come down for training, no matter it was extremely hot or raining. Personal thanks to Kamal, for discovering my talent, and not to forget Coach Rahman, who really polished me until I can play like what I am today. To the supporters.. I love you all. Your presence there really boosted up our spirit.

Many many thanks again to everybody!